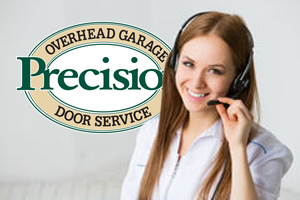 Let us call you!
Your time is valuable. No hold time!
---
Emergencies
Car stuck in the Garage? Never pay extra for evenings, weekends or holidays! Calls answered by live person 24/7. We provide service 7 days a week plus after hours and emergency service. If you have an emergency or are in need of a local technician right away, please call us. 24/7.
You never pay extra for evenings, weekends or holidays!
Email Contact
You can also submit your inquiry by email at boise@PrecisionDoor.net
One of our Customer Service Representatives will call you at the phone number listed to discuss your project and schedule an appointment time with you. Our representatives are available to respond to your emails 7 days a week during regular business hours.
On occasion we send our clients additional information, service notices, Special Discounts and Offers available only to those on our list. You will receive an email asking you to confirm your contact information - We look forward to your involvement.
Precision Garage Service of Boise


View Financing Options
Precision's Average Rating





1127 Total Reviews
Don't wait on hold. Let us call you!